In Reading this week we focused on Comparing and Contrasting Characters from our books. We looked at several different books and what was the same and different about the main characters. We also had Mrs. Bezner come in to our classroom and read a book to us! For Writing this week we continued our study of poems by writing Concrete Poems. Concrete Poems are poems written in a shape. The students had fun picking their shapes and writing about those objects.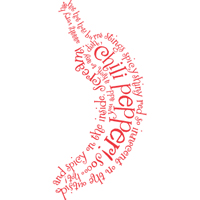 In Math, we finished our Unit on Fractions by learning about equal fractions and fraction number stories. We will have our Unit 8 Math test next Wednesday. In Bible we continued our study of the events leading up to Jesus' death. We looked at Jesus' betrayal, arrest, and trial.
Important Information:
1. There will be NO SCHOOL next Friday, April 3rd for Good Friday.
2. APRIL 4TH-13TH is SPRING BREAK!
3. Please be sure to check your students folder every Friday for important information and work from the past week. Please send it back to school empty on Monday.
4. Spelling words: class, dishes, families, bench, box, cherries, classes, benches, dish, teachers, peaches, boxes, family, teacher, peach, cherry, tear, working
5. Bible Memory Verse: "Why do you look for the living among the dead? Jesus is not here! He has risen! Luke 24:5b-6a
Have a wonderful weekend!!